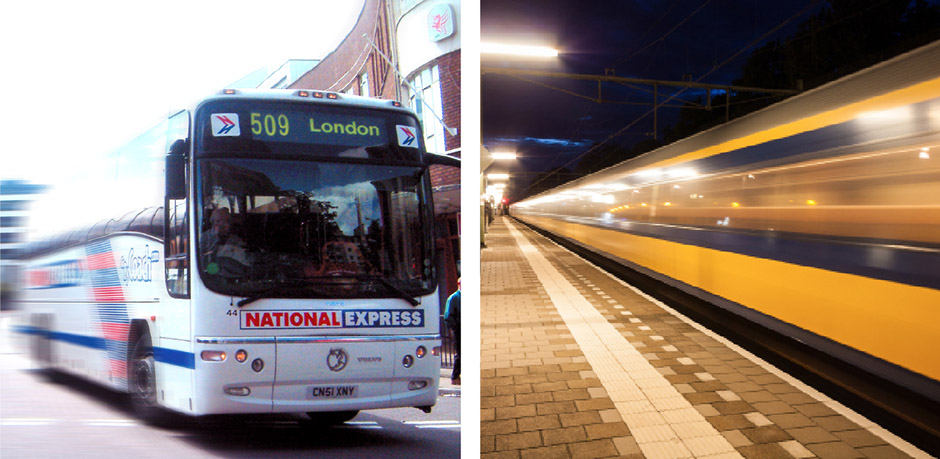 The redevelopment of Central Square, with the BBC and public space at the heart of this new quarter, requires the relocation of both buses and taxis from their current (detracting) locations at the front of Central Station.  This brings with it both challenges and opportunities.
Despite being so close to the Central Train Station, the bus station creates more of a physical and visual barrier than a connection, and conveys a poor first impression on arrival into the City. The great Town Planning commentator Ian Nairn in his essay on Cardiff in the 1960's used T.S Eliot's 'shabby equipment always deteriorating' quote to describe the experience of leaving Cardiff Central Train Station. Some 50 years later that analogy seems enduring.
A key element of the Council's Transport Strategy is the need for a modal shift away from private car use. It is important therefore that the providers of travel services in Central Square, particularly Network Rail, Arriva Trains and Cardiff Bus, work collaboratively to deliver such a facility. Discussions with all of these organisation have informed the current Masterplan but it is acknowledged that this dialogue must continue at a meaningful level so that all options are considered and nothing is overlooked.
In addition to the purely functional challenge of just getting people around and about, a new integrated and high quality transport network will play an essential role in creating a positive image of the public and urban realm in Cardiff. It also aligns with Cardiff Council's economic and tourism aspirations as it will elevate the experience of visitors to the city
Taxi

There are currently two taxi ranks operating in Central Square. The Saunders Road rank is operated on a permit basis by Arriva Trains whilst the minimal number of spaces in front of the station are open to any licenced cab, and therefore liable to be in high demand – taxis at the front of the station often compete with private vehicles seeking to "kiss and drop". Whilst taxis are an important component of a transport hub, they can visually detract from an area, especially at off peak times when large queues form.
The Cardiff Taxi operators forum has said that important factors for their members are:
A visible presence
Unrestricted access
Proximity to the train station
The challenge for this Masterplan is to relocate the existing taxi ranks to a location that is both convenient for customers and does not detract from the gateway setting of Central Square. In relocating the taxi provision, the critical consideration is the spatial sequencing of activity so that the pick-up and set-down are correctly placed for customer convenience, and queues can be appropriately managed. A number of locations have been considered including Wood Street, Penarth Road, the new bus station site, and south of the railway station.